PEARLAND, TX — Get ready for an unforgettable night of Tejano music in Pearland, Texas! The Ruiz Law Firm proudly presents the Tejano Super Jam, on Saturday, August 5, 2023, at Independence Park The lineup is jam-packed with Tejano music legends, including Michael Salgado, David Lee Garza Y Los Musicales, Jay Perez and The Band, Ram Herrera & The Outlaw Band, Stefani Montiel, and Lucky Joe, with guest performances by Madison Pulido and Pearland's own Bianca Ruiz!
With a diverse range of styles and sounds, this musical event promises to be a night of non-stop dancing and entertainment. In addition to the talented musicians, DJ Double O will be keeping the energy high between sets along with event MC, the rising social media star, Bumper Gomez.
But the Tejano Super Jam isn't just about great music – it's also about giving back to the local community by honoring local bilingual educators and donating funds to them to purchase classroom materials. Also, three (3) 50-inch TVs raffle on the day of the event!
Mark your calendars and get your tickets NOW for what's sure to be the hottest ticket in town! The Tejano Super Jam is going to be a night you won't want to miss! For more info please contact Jim Luna at (979) 665-1923. For a list of Hotels and special rates, visit visitpearland.com/tejanosuperjam.
Gates open at 4 pm, show begins at 6 pm. For general admission and VIP tickets visit, tejanosuperjam.eventbrite.com.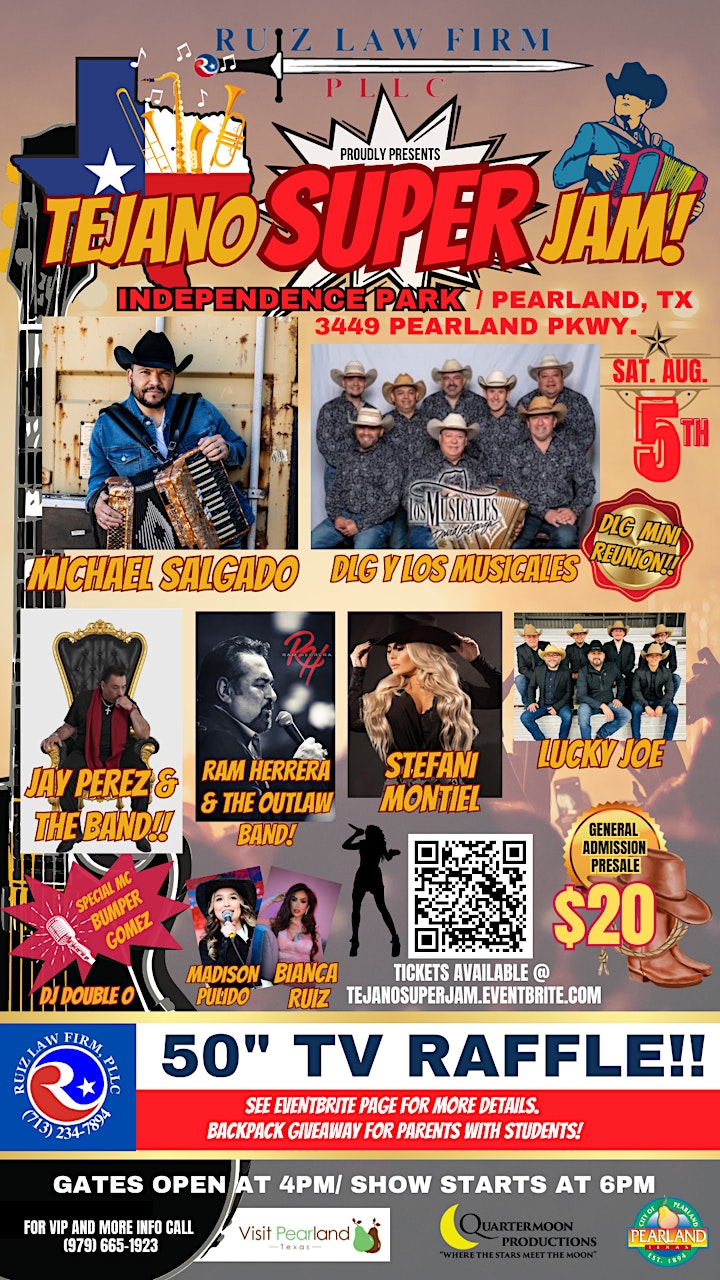 Follow Tejano Nation on Facebook, Twitter, and Instagram, and subscribe to our YouTube channel to keep up with everything Tejano. Listen to new Tejano music first with our Spotify playlists and iHeartRadio podcast.
---
Gabriela Berrospi, founder of Latino Wallstreet, presented the 'Icon of Generations' Award to Don Francisco, who was also recognized by Miami Dade County
Freddie Records shares rare photos of demo tape from late Tejano icon, who passed away five years ago this week
¡Espléndida! premieres on Vme TV on June 7, occupying a prime daytime slot every Wednesday at 10:30 am ET.
---