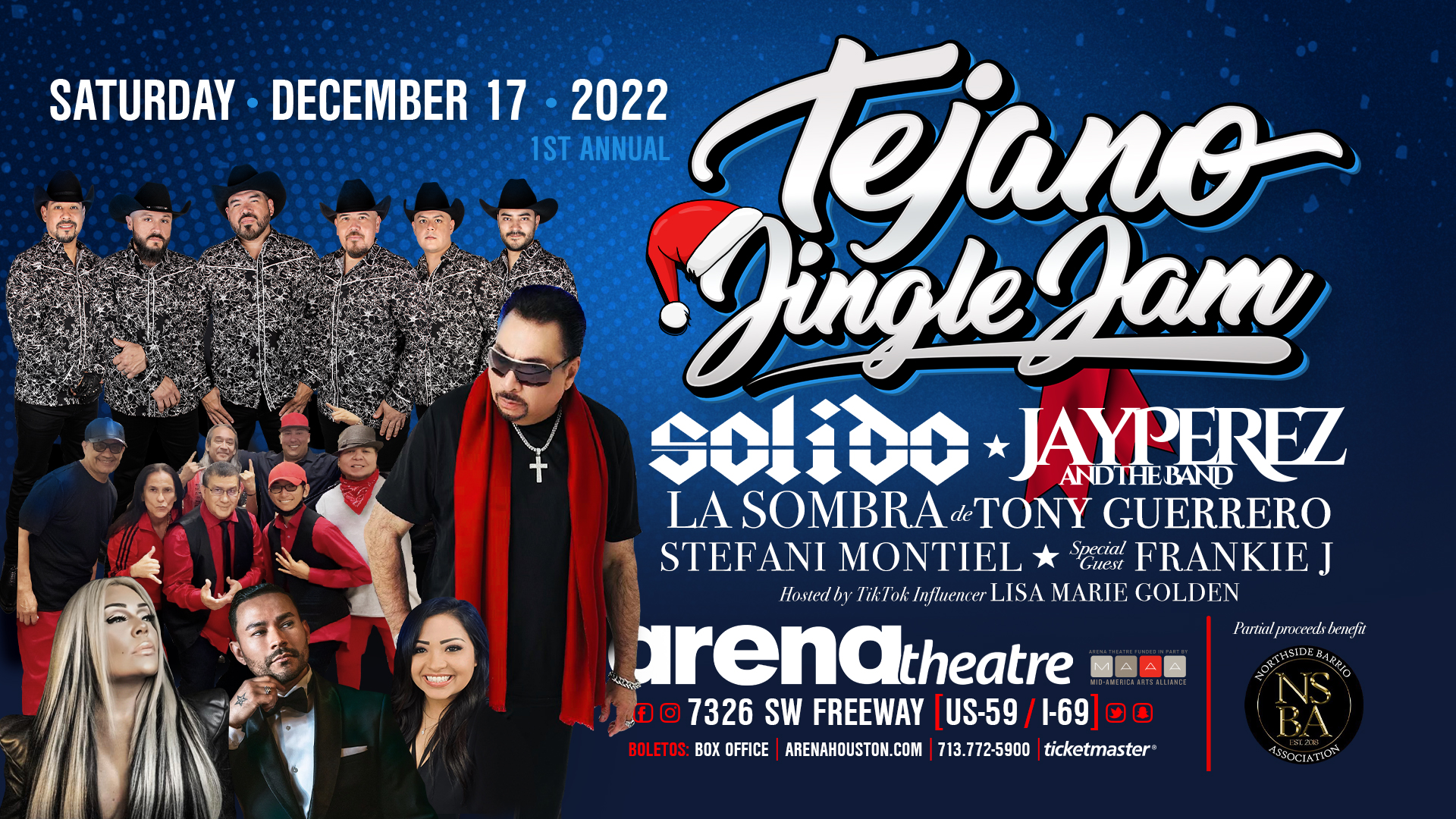 HOUSTON, TX — The inaugural Tejano Jingle Jam featuring Solido, Jay Perez, and more will take place at the legendary Arena Theatre in Houston, Texas, on Saturday, December 17, 2022.
The biggest Tejano holiday concert will also feature performances from iconic band Tony Guerrero y La Sombra, Stefani Montiel, and special guest Frankie J, hosted by yours truly, Tejano Tiktok Influencer Lisa Golden, also known as "Lilymarie."
"The Voice" Jay Perez won three Tejano Music Awards this year including Male Vocalist of the Year, Tejano Album of the Year, and Song of the Year, and Stefani Montiel amazed with her incredible performance at the 42nd Annual Tejano Music Awards.
You don't want to miss this incredible lineup celebrating the holidays. Tickets start from $30.00 at ArenaTheatre.com and a portion of the proceeds benefit The Northside Barrio Association. For more information, call (713) 772-5900.
Follow Tejano Nation on Facebook, Twitter, and Instagram, and subscribe to our YouTube channel to keep up with everything Tejano. Listen to new Tejano music first with our playlists on Spotify and podcast on iHeartRadio.
---
The biggest Tejano event of Summer 2023 is at Independence Park in Pearland, Texas, on August 5.
A virtual museum will be created to showcase the life, music, and impact of the first 'Queen of Tejano Music'
The Grammy winner speaks about his hometown community after the school shooting one year ago
---